W budownictwie jednorodzinnym coraz popularniejszym materiałem budowlanym jest drewno. Domy z bala czy szkieletowe powstają błyskawicznie i właściwie w ciągu kilka miesięcy można się wprowadzać. To co cieszy Inwestorów, to wykonawcom instalacji często spędza sen z powiek. Oczekiwania inwestorów by ukryć elementy instalacji są często niemożliwe, a przy realizacji trzeba mieć szerokie horyzonty i mocno wybiegać do przodu z pomysłami jak zrealizować dany projekt. Warto dokładanie wcześniej przeanalizować i przedyskutować projekt i omówić jak będzie wykonywany. Ścisła współpraca wykonawcy, Inwestora, a czasami niezależnego inspektora nadzoru czy doradcy sanitarnego sprawi, że wszelkie działania będą przemyślane i uniknie się kosztownych (a czasem nieodwracalnych) błędów.
Z każdą kolejną inwestycją pojawią się nowe pomysły i rozwiązania, które wdrażamy w życie na nowych budowach.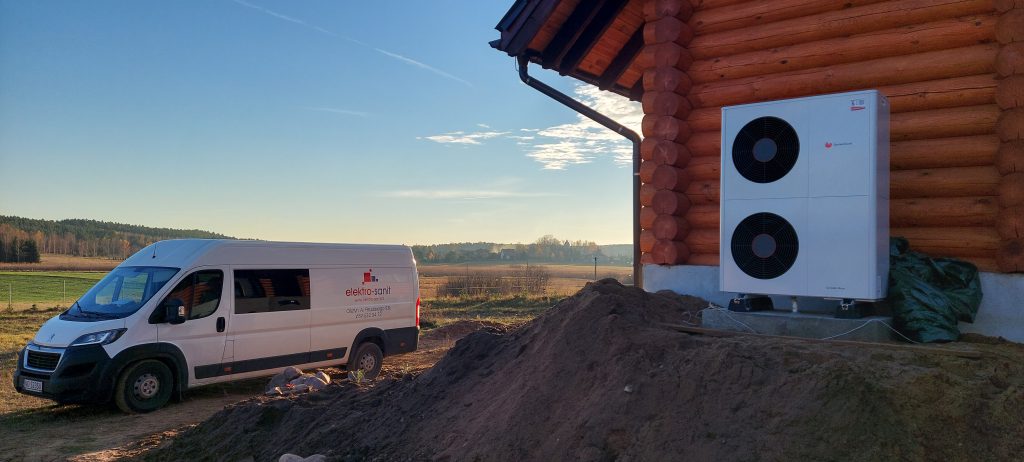 Powietrzna pompa ciepła Saunier Duval (grupa Vaillant).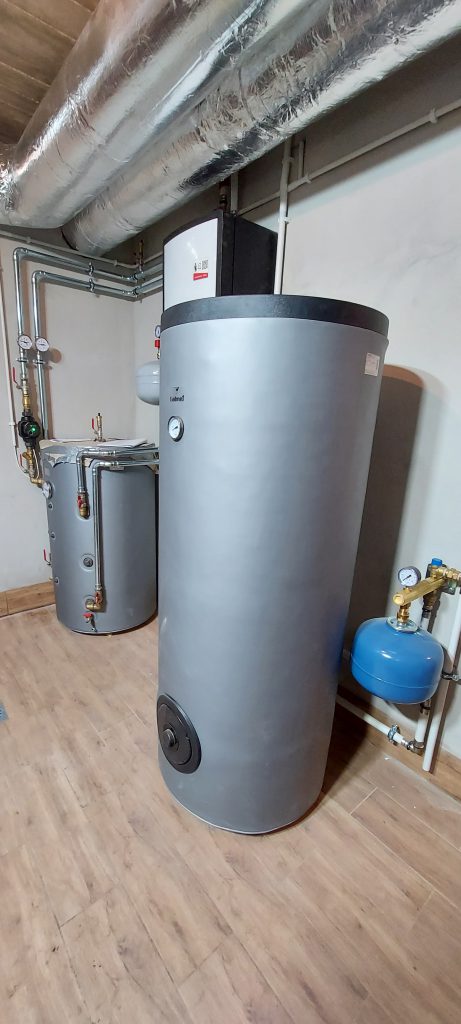 Węzeł cieplny z wymiennikiem ciepła, buforem i zasobnikiem ciepłej wody.
Centrala rekuperacyjna Pro-Vent w węźle cieplnym.